Fall 2021 Fundraising Concert

PFFPNC is excited to announce its fall 2021 fundraising concert featuring musician Craig Campbell. You have three great locations to choose from to enjoy this talented singer-songwriter, all while helping fire fighters make a difference in your community!
PFFPNC is also extremely excited and proud to announce its A+ rating with the Better Business Bureau. For more information, click the button below or click here.

WHEN: Friday, Sept. 24, 2021
WHERE: Kimmel Arena, UNCA
Asheville, NC
TIME: Doors open at 6:15 p.m.
Show starts at 7 p.m.
WHEN: Saturday, Sept. 25, 2021
WHERE: Dorton Arena
Raleigh, NC
TIME: Doors open at 6:15 p.m.
Show starts at 7 p.m.
WHEN: Saturday, Oct. 16, 2021
WHERE: Cabarrus Arena
Concord, NC
TIME: Doors open at 6:15 p.m.
Show starts at 7 p.m.
About Craig Campbell
In a day and age defined by instant gratification, it can be hard to remember that good things come to those who wait. But not for BBR Music Group singer-songwriter Craig Campbell. Long praised as a modern link to the traditional values of Country's past, Campbell's been waiting to release a new collection of music for five long years – and now that wait is finally over.
"It's definitely an exciting time," says Campbell, who's highly-anticipated SEE YOU TRY EP arrived on June 8, 2018. "For the past few years, I've created and found some of the best music of my career. I'm beyond excited to release this EP and show the Country music world what I've been up to."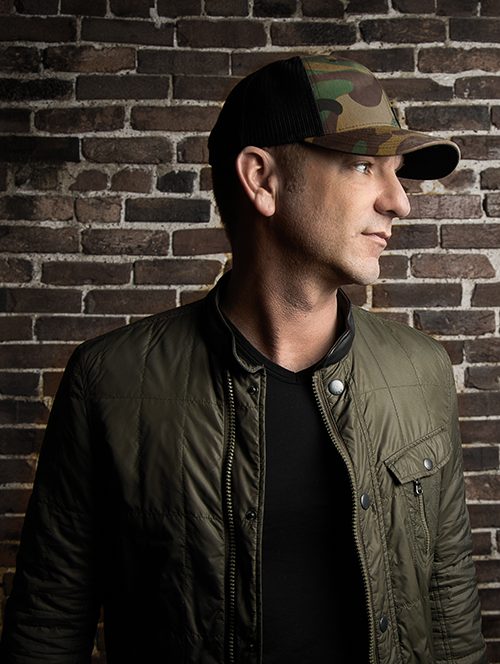 Packed with all the down-home charm and up-town talent both fans and critics have come to love, Campbell's patience has paid off in the form of seven diverse tracks – including the hit singles "See You Try" and "Outskirts of Heaven." Taken as a whole, the project does more than just build off Campbell's earlier success. It cements his status as a steady-handed star in the current era.
Growing up in the small town of Lyons, Georgia, a mix of musical gifts and hard work set Campbell's path early on. After falling in love with classic Country, he played keyboards in his mother's church and then on the road for an up-and-coming singer at the time named Luke Bryan, eventually landing a coveted bandleader gig in the famous Nashville honky-tonk, The Stage.
But with easy charisma and smooth, expressive vocal chops, Campbell was soon noticed, leading to a string of singles and two albums which earned comparisons to neo-traditional icons like Alan Jackson and Randy Travis.
Starting in 2010, "Family Man" and "Outta My Head" both cracked the Top 15 on Billboard's Country Airplay chart, while others like the hook-in-cheek "Fish" snagged more than 10 million on-demand streams. "Keep Them Kisses Comin'" became a bonafide Top 10 hit, while "Outskirts of Heaven" showed an artist sensitive enough to share his soul – and courageous enough to stand on conviction. The uplifting critical smash has been praised by Rolling Stone, Taste of Country and more as a spiritual high-water mark.
Along the way he became a regular on the Grand Ole Opry and appeared on NBC's Today, supported the USO and sang "American Anthem" for Macy's 2017 4th of July Fireworks Spectacular, all while tastemakers like radio personality Bobby Bones touted the exceptional vocalist's under-the-radar potential. Then in a fitting full-circle moment, Campbell hit the road with Bryan once again – this time sharing the spotlight as part of the 2017 HUNTIN', FISHIN', AND LOVIN' EVERY DAY TOUR.
But even after all that, Campbell's latest single ("See You Try") is something special. Written by Florida Georgia Line's Tyler Hubbard with Bart Butler, James McNair and Jordan Schmidt, the hot-blooded anthem builds on Campbell's reputation for Country authenticity, but it also shows his musical dexterity, with Rolling Stone calling it "a big, bold song that shoots for the nosebleed seats of arenas everywhere." Combining the fun of "Fish" with the romantic sincerity of "Keep Them Kisses Comin'," Campbell playfully invites a Country girl to change his mind about a boys' night out.
"At first listen I guess people could think there's this guy and he's at a bar, and there's a girl trying to pick him up, but I didn't look at it like that," the dedicated husband and father explains, admitting he thinks of his wife Mindy when he sings the flirtatious track. "When I'm doing my thing with my friends, and she's ready to leave, I love for her to try to convince me like 'Hey, it's time to go. And if you go with me right now, then this is gonna happen.'"
Produced by Butler (who also guided Jon Pardi's throwback gem CALIFORNIA SUNRISE), "See You Try" moves Campbell's sound forward with a grooving, new-school arrangement, while still staying true to his roots. It's washed in twangy Telecasters, boot-stomping beats and sly, good-old-boy vocals, and Campbell says fans would see right through anything less.
"[Classic Country] is just what I grew up on," he explains. "It's what I cut my teeth on, and it's what I love. … I told Bart, 'I don't need to go down a road just to keep up with the Joneses. I feel like we can make it awesome and make it Country.'"
The rowdy barstool anthem serves as the lead-off track on the SEE YOU TRY EP, but there's more in store for Campbell's loyal legion of fans. The long-awaited project also offers two versions of the faithful "Outskirts of Heaven," presenting the uplifting critical triumph in both electric and acoustic settings.
Other standout moments include the regretful romance of "Me Missing You," the party-ready Tejano twang of "Mas Tequila," the lusty rock ballad "Upstairs" and the slinky strut of "Kids in the South," all written by top flight tunesmiths like Hubbard, Jim Beavers, Ben Hayslip and Campbell himself.
"I wasn't really worried about how much time it took," Campbell says, "just as long as we got it right."
Built on a solid bedrock of Country tradition, SEE YOU TRY certainly accomplished that goal. It compliments everything the celebrated star has accomplished so far – and it also looks to the future, highlighting the party-starting, top-shelf entertainer he's become. After five long years of dogged determination, the next chapter of Campbell's story has finally arrived.
"I feel like it was well worth the wait on my end, and I'm hoping the fans will feel the same way," he says.
Purchase tickets
"Your support means a lot. We sincerely hope that our actions will warrant your continued support in the future," said PFFPNC President Scott Mullins. "The fire fighters of our nation are rated as having one of the most hazardous occupations in terms of death and injury. Working with citizens of North Carolina communities, perhaps we can change these statistics."
We are so grateful of your support and thank you. Please click the button below to purchase tickets or pay an invoice. Thank you again!

About PFFPNC Fundraising Concerts
Across the state of North Carolina, local organizations of the Professional Fire Fighters and Paramedics of North Carolina and the International Associate of Fire Fighters host bi-annual concerts to raise funds for fire education in their communities. Your support helps the more than 3,200 professional fire fighters, paramedics and emergency medical technicians in their efforts to take a pro-active approach to fire safety laws and community services throughout the state. 
By purchasing a concert ticket or voucher, you are enabling us to carry on with the many outstanding projects and other member benefits that are close to the heart of the fire fighters. The money raised through these fundraising concerts goes back into the community as fire fighters participate in the following programs:
Fire Safety Coloring Books – These publications provide local 2nd grade classrooms fire safety and fire prevention education. This is an interactive approach to get children and their parents/guardians more involved to learn proper exit strategies and skills in the event of a house fire.
Camp Celebrate – A weekend camp for children ages 7-15 who have survived traumatic burn injuries. Activities at Camp Celebrate include swimming, canoeing, arts and crafts, as well as an opportunity to meet other kids who share the experience of having been burned.
Jaycee Burn Center – Supporting the burn center at UNC Hospital where the Fire Fighters go if they are injured on duty. It is also the best burn center in the state for children, assisting local families of burn victims with extraneous expenses, such as travel to and from the center.
Fallen Fire Fighters Fund – To provide resources and assist the families of fire fighters that were injured or lost their lives in the line of duty, and to work within the fire service community to help reduce fire fighter death and injury through legislation and better training. 
Burned-Out Response – Working hand in hand with the Red Cross to provide food, clothing and shelter to local house fire victims.
Life Saving Smoke Detector Programs – Providing smoke detectors to families that cannot afford them.
Coats for Kids – Community outreach program established through collaboration with Operation Warm, Inc. to help children in poverty survive and thrive by providing brand new, made in the USA winter coats and bringing warmth to needy children in our area.
Contact Us
For more information or to purchase tickets over the phone, please call 919-977-0348 or email [email protected]