This past February, IAFF members in North Carolina were shocked when they heard the news that a hit and run incident had killed Todd Martinez, President of IAFF Local 673.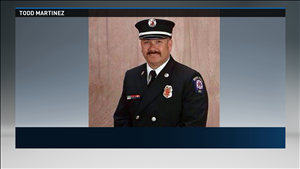 This past Thursday, Oct. 9, 2014, a guilty plea was entered by Andrew Barham of Reidsville who struck Todd on his bicycle. Judge Joseph Craig ordered that Andrew Barham serve four months behind bars followed by 48 months of probation.
Todd and his wife Melanie Harless were riding their Bicycles when Todd was hit not far from the Martinez's home. Todd is survived by Melanie and two boys, ages 12 and 14.
Our prayers and thoughts will continue to be with Melanie and the other members of Todd's family.