The latest edition of The Firefighter, PFFPNC's quarterly magazine, is now out and available for reading.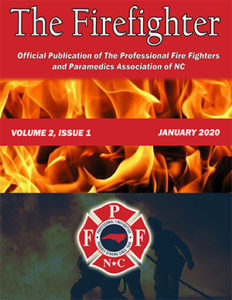 Produced by PFFPNC in collaboration with the IAFF and the government relations/communication team at New Frame, this issue of the Firefighter includes photos from around the state, from Asheville to Statesville to New Hanover, as well as education articles on cooking and fire safety.
Click here to read the latest edition of The Firefighter.
Don't forget, if you have ideas – from recipes to interesting stories – please email you articles and photos in a Microsoft Word document to Editor Jonathan Griswold at [email protected].